🧦 STYLE AND COMFY ON YOUR FEET 🤩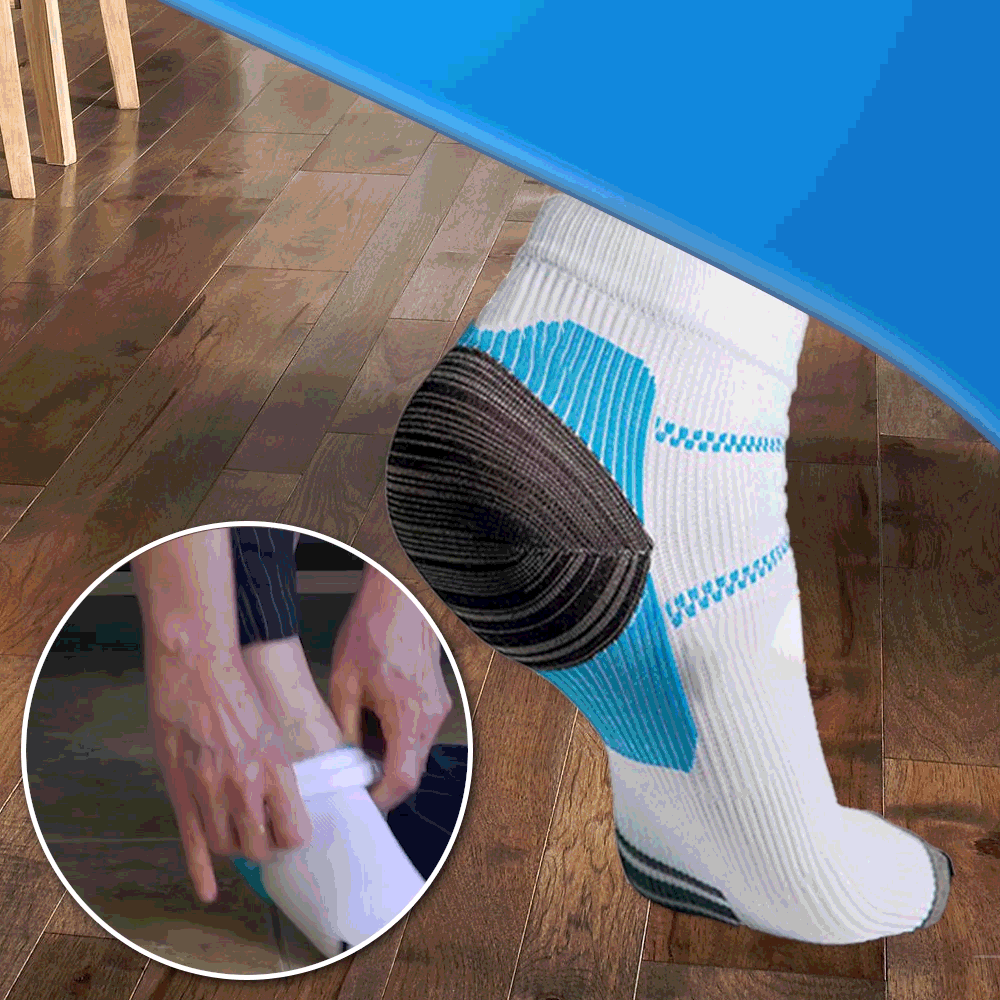 If you're looking for the best ankle compression socks, you've come to the right spot. Ankle-Length Compression Socks is designed with the special needs of individuals with diabetes in mind, or anyone experiencing foot problems due to sensitivity in the feet.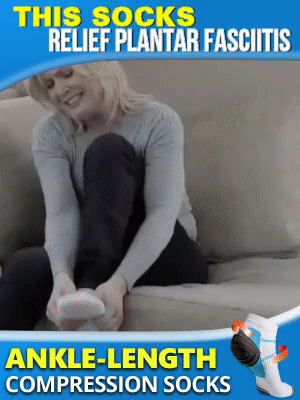 The design allows them to move oxygen-depleted blood away from sore or overused muscles, limbs and feet and encourages the delivery of oxygen-rich blood to energize your muscles and decrease any symptoms of swelling, soreness or fatigue.
FEATURES
VARIABLE COMPRESSION TECHNOLOGYIt is proven to improve blood flow, move faster, react quicker and use less energy. Targeted compression zones provide varying levels of support from moderate to extra firm.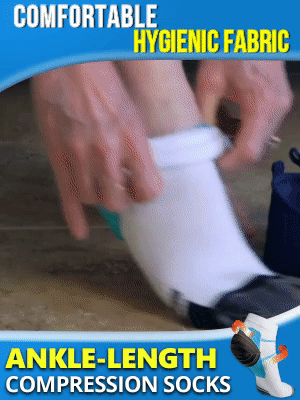 EXTRA CUSHIONING

on foot pad for added comfort Reinforced banding in mid-sock provides extra arch support and helps relieve arch pain.
DESIGNED

for everyday and active wear. Targeted Achilles and Plantar-Calcaneal Compression Zones help relieve heel pain.
360 PROTECTION FOR YOUR FEET Design provide you with permanent all-around protection, ensure your feet at the right angle to reduce sports injuries while providing ankle support.

ADVANCED

Silver microbial fibers in toe and heel have anti-bacterial and anti-odor properties Made of a soft, comfortable, moisture wicking & breathable fabric.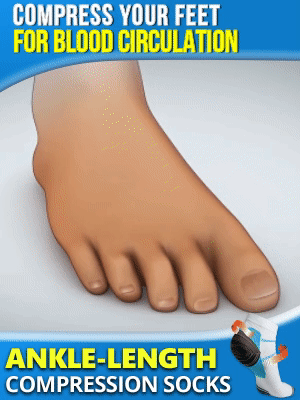 ARCH, PLANTAR, HEEL CUP SUPPORT ZONES. Extra support bands for your plantar ligaments and arch with a deep heel cup and flat toe seam. Every part of your foot is supported without pinching or cutting off your circulation to help prevent injuries.
RECOMMENDED DESIGN

These Plantar Fasciitis Socks have been designed to help reduce inflammation and improve circulation. Our Plantar Sock provides also helps with Heel Spurs Shin Splints and other uncomfortable foot issues such as Edema and Achilles Heel problems.
PREMIUM BREATHABLE MATERIAL Our compression socks are made of comfortable breathable material with lightweight design. The fabric also helps keep your feet cool by absorbing up all the sweat and moisture produced by your feet.
TESTED & APPROVED

- Plantar Fasciitis Compression Socks are approved and preferred by trainers everywhere, to help reduce Plantar Fasciitis Inflammation in Women and Men. They can be used with cushioned arch support shoes , plantar fasciitis slippers , and plantar fasciitis insoles.
FIT FOR ATHLETIC, TRAVEL & DAILY WEAR
These ankle compression socks are designed to promote blood circulation and oxygen flow preventing cramping, fatigue, swelling and helps in muscle recovery, plantar fasciitis.
FAST RECOVERY

Plantar Fasciitis Socks provide relief throughout the day. Unlike a bulky plantar fasciitis night splint , plantar fasciitis brace , or plantar fasciitis boot ; these compression sleeves help increase circulation to distribute blood and oxygen to the injured area and promote healing.
COLOR OPTIONS:
SPECIFICATIONS:
PACKAGE INCLUDES:
Ankle-Length Compression Socks